The following colleagues (listed in alphabetical order of surnames) are the team behind Diatoms Online. The project would not have been possible without their input and support.
 
Maintainers:
Edgley Cesar
Ali Thomas
Jovita Yesilyurt
Editors:
Therese Avedillo
Rehemat Bhatia
Yoke-Shum Broom
Will Hunter
Brenna Lattimore
Renee Miller
Contributors:
Team 1:
David Binder*                                                        
Gisela Sepulveda*
Grace Stafford*
Kim Tickner*
Team 2:
Dave Bishop*
Sadia Bhatti*
Lizzie Hillman*
Maki Nishikawa*
Team 3:
Peter Baker*
Oliver Bramley*
Rosemary Cafferkey*
Robyn Crowther*
Freya Mitchison*
Fabiana Portoni*
Rebecca Scott*
Jacqui Ujetz*
Team 4:
David Butler*
Adam Field*
Rebecca Kaplan*
Jean Redsell*
David Solomon*
Mariam Turay*
Etienne Van Niekerk*
Team 5:
Sophie Binder*
Abir Graoui*
Koji Kenzo*
Sital Patel*
Helen Smith*
Milica Velickovic*
Limin Xu*
This site is moderated by Jovita C. Yesilyurt and Edgley Cesar. The Natural History Museum retains the copyright (of data content and images). 
 
The V Factor team consists of:
Project leaders (Museum staff, listed under 'Maintainers') with key support from David Williams (Researcher, diatoms) and Pat Sims (Scientific Associate).
Volunteer Leaders (listed under 'Editors') who have a longer term relationship with the Museum and the team
V Factor volunteers* who are rotated on a 10-week basis (listed under 'Contributors') are organised by the Volunteers Project Manager, Ali Thomas.
V Factor Team 1 (May-August 2013):
V Factor Team 2 (August -October 2013):
V Factor Team 3 (October 2013 -January 2014):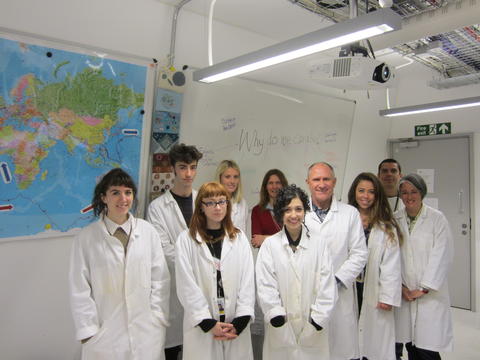 V Factor Team 4 (January - April 2014)
V Factor Group 5 (April 2014 -June 2014)